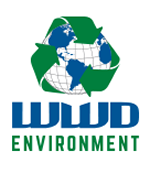 Technologies and equipment for environmental monitoring were revolutionized with the appearance of the environmental impacts caused by the activities of human beings on our planet. WWD ENVIRONMENT is in constant pursuit of more advanced and sustainable technologies of natural resources.
We encourage partners to minimize the use of non-renewable resources, reduce and recycle waste, and minimize their environmental impact.
WWD ENVIRONMENT offers a portfolio of products, components and solutions for environmental monitoring, including continuous measurements of air particles, water quality measurements and treatment, surveying and agricultural technology among others.
ATMOSPHERIC MEASUREMENTS

Atmospheric probing systems
System for measuring air quality (Particles)
Humidity, temperature and pressure sensors
Air quality control and analysis equipment
CO², O² monitoring equipment
GEOLOGY

Geological Field Supplies and Equipment
Surveying & Claim Staking
Mineral Exploration Equipment
Core Drilling Supplies
Mine Safety equipment
Geological Lab Equipment
INDUSTRIAL WASTE TREATMENT

Supplies for the treatment of industrial effluents
Systems for control and filtering of gas emissions
Greenhouse gas monitoring
CO² capture systems
PRECISION AGRICULTURE

GPS systems for agricultural corrective applications
Agricultural monitoring systems
Systems for mapping and harvest management
WATER QUALITY MEASUREMENT AND TREATMENT

Level sensors
Rain sensors
Hydrological stations