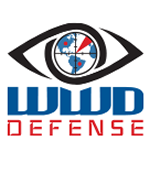 Keeping up with the technological development in the defense sectors, WWD DEFENSE provide solutions for medium and high complexity applications in critical environments, where the reliability of these systems determines the success of the mission.
Defense systems requires solutions with high performance in the most extreme conditions. WWD DEFENSE assists the defense sectors with equipments, components and logistics support of high reliability and traceability, in order to perform high quality levels on the production and maintenance of defense strategic programs.
Due to constant challenges of the defense industry, our products are used in the production of equipments used in multi-mission operations, command centers and control units.
HARNESSES

Connectors and cables
RF Harnesses
Military Vehicle Harnesses
INDUSTRIAL

A Line of chemicals with traceability
Shelf life management
Hazard level safety and care
ONBOARD ELECTRONICS

Navigation and positioning components (Inertial and GPS)
Data Processing equipments
Energy subsystems
Meteorological units
Drone electronics
Vehicle electronics
Radar systems electronics
Various other electronic systems components
SURVEILLANCE

High resolution surveillance systems
Video cameras with video analysis and embedded intelligence
Infrared cameras